Through sailing Léman hope supports, inspires and empowers young people in recovery from cancer to embrace their future with optimism.
children and teenagers are diagnosed every year in Switzerland.
young people in Switzerland are rebuilding their lives after cancer. Leman hope can make the difference.
young people aged 9 to 17 have benefited from the Léman hope sailing trips since 2020.
children invited to the Léman hope sailing trips every year: this is our objective for 2030 thanks to your support and donations.
In their own words
In their own words
Aurélien
On the boat, we're all the same and we all know what it's like to be ill.
Isabelle
My favourite moment was when we waved. I loved the feeling of flying over the water. I felt free! I tried new things I didn't think I could do and it helped me feel more confident, like when I was steering or helping during maneuvers.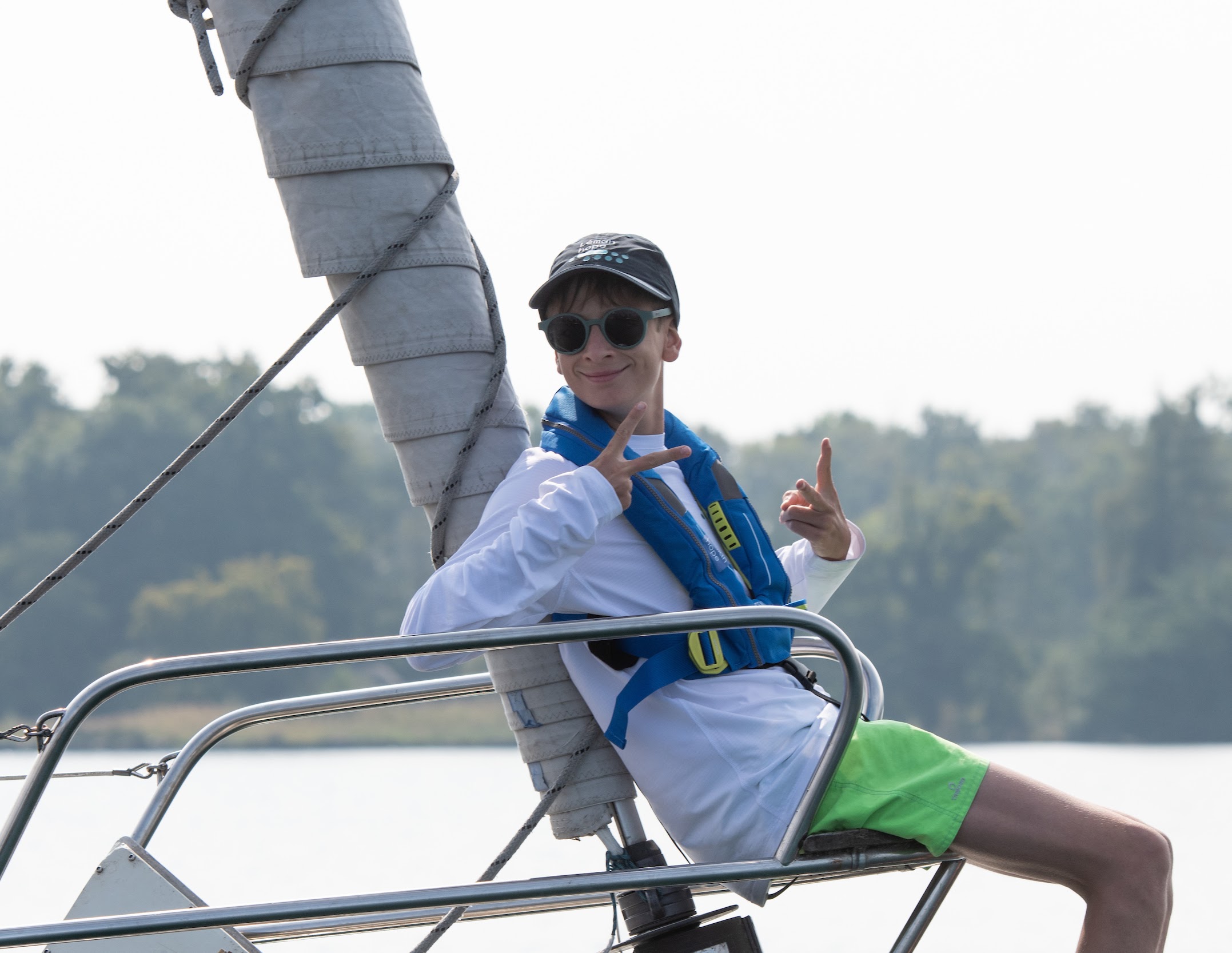 Leno
It's the best experience I've ever had in my life.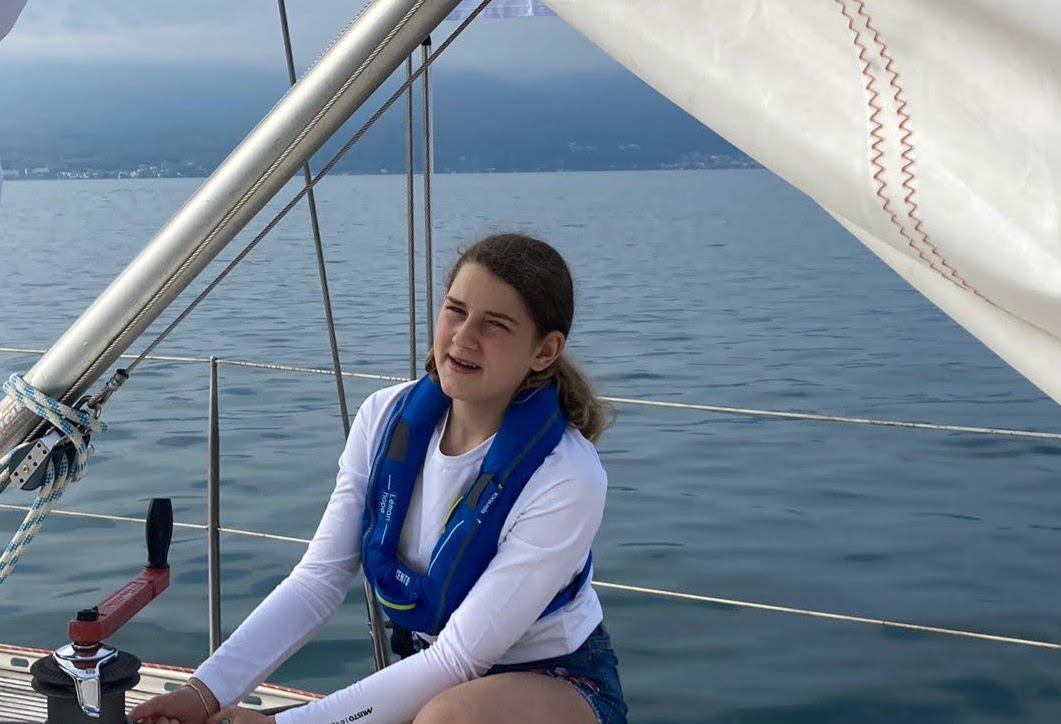 Aurélie
Now I feel ready to try new things.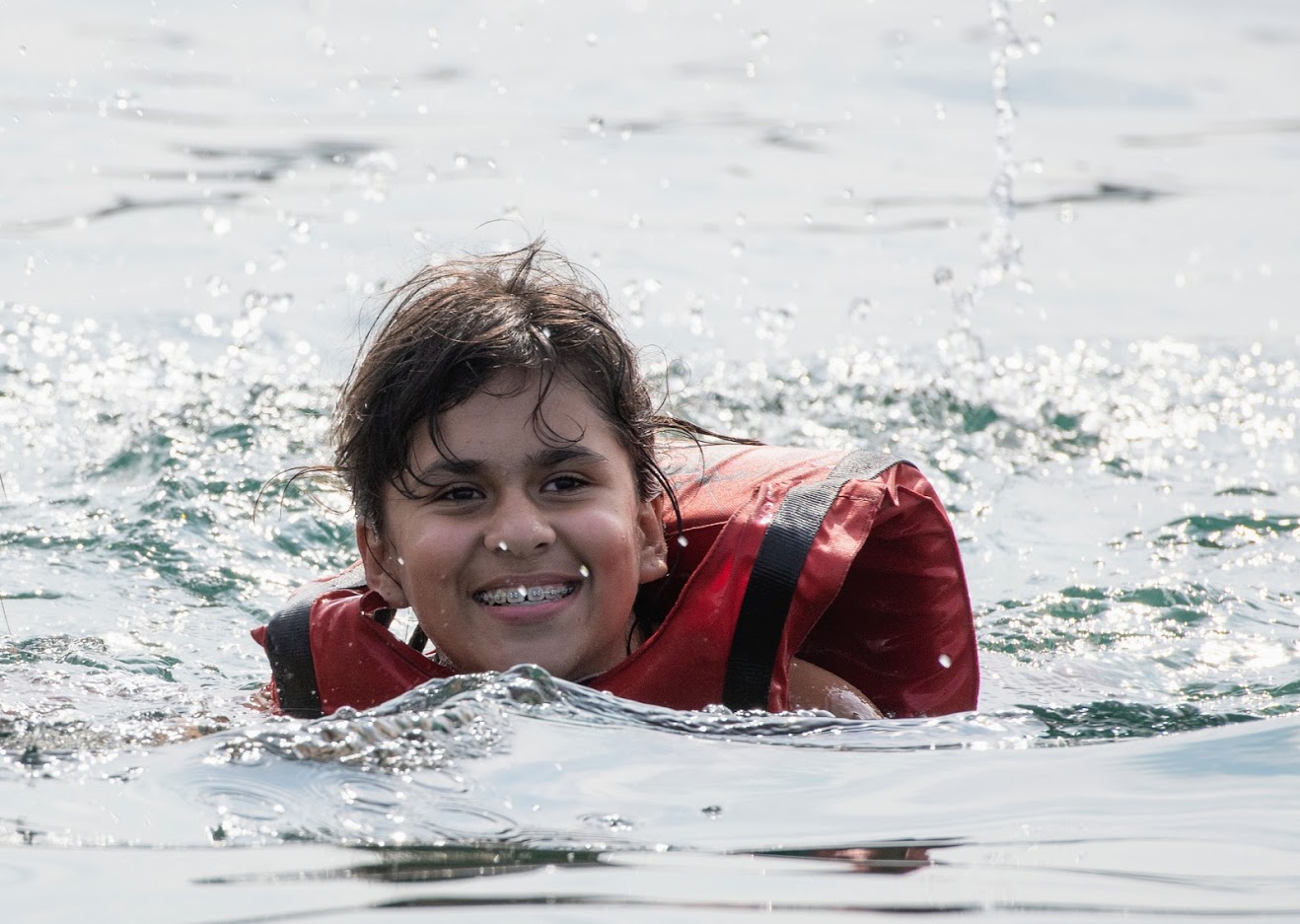 Océane
The sailing trip helped me to have confidence in myself.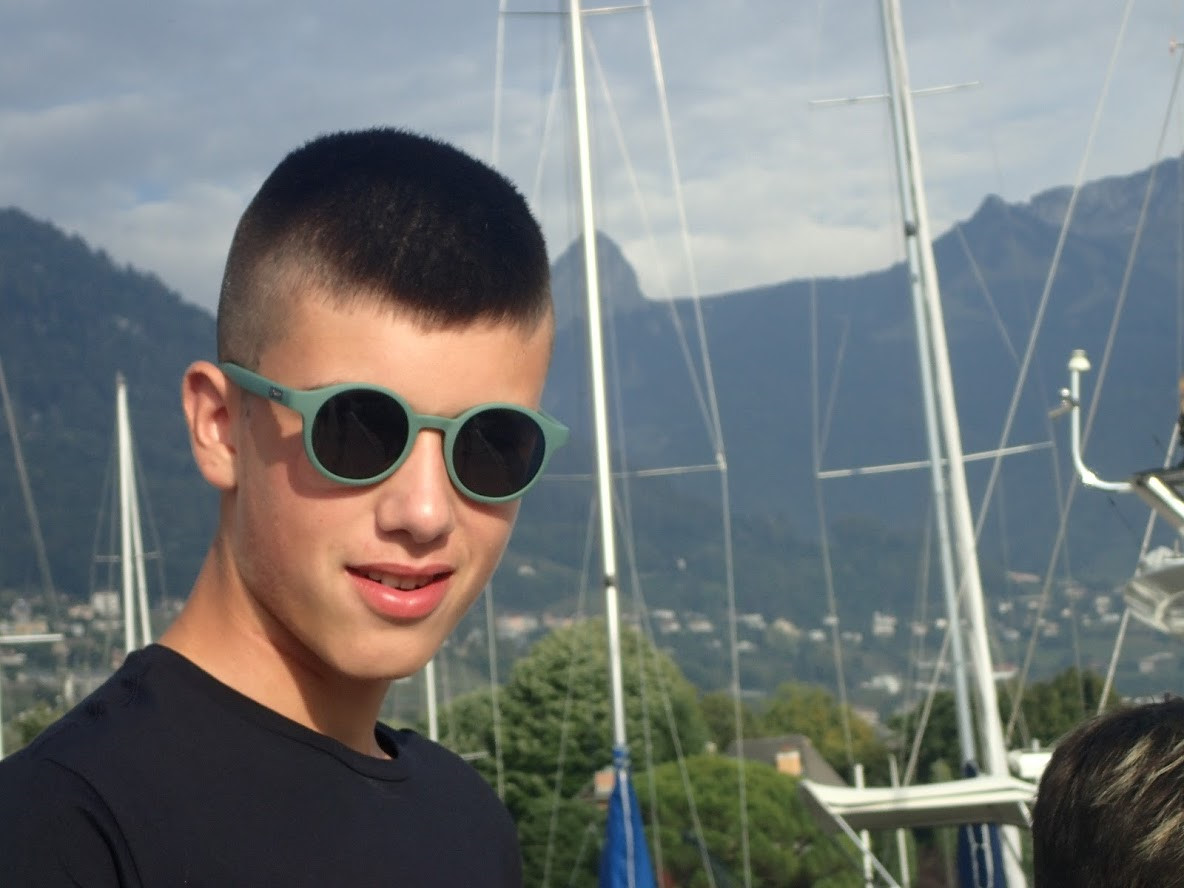 Cristiano
Hoist the mainsail, remove the fenders. We sailed, swam and had fun!
Olivia
My illness has made me understand that we must always try to go forward and never stop if there is an obstacle, we must always try to cross it to go further.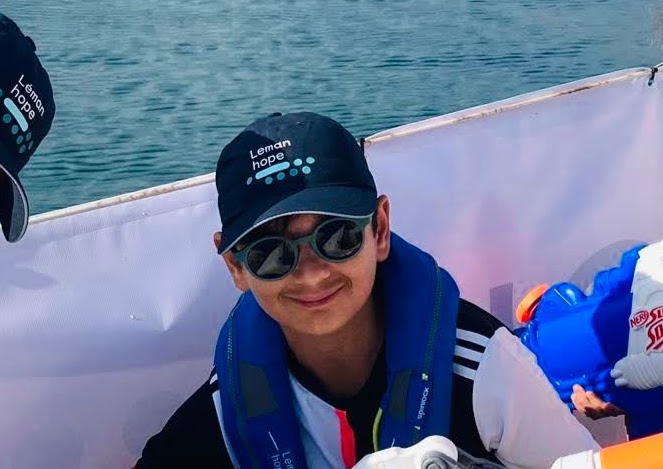 Jayson
Sometimes it feels good to go out without the parents on the weekends.
Why Léman hope ?
Why Leman hope
Cancer treatment can be excruciatingly lonely with long periods of isolation away from friends, family and school.
For many young people, picking up where they left off before their diagnosis isn't possible. Only after treatment ends can they start rebuilding their life from the devastation of cancer.
Through a bespoke sailing adventure, clinically proven to have significant impact on the young person's confidence and outlook, we aim to give these 'survivors' a true restart to their lives.
Young people build confidence by making friends with others who have had similar experiences – often for the first time – rediscovering independence away from home and learning new skills. Most importantly, they stop feeling like the 'only one'.
Young people feel more positive about getting back into education or employment, reconnecting with their friends and families and reestablishing their place in the world. They discover a future they might never have thought was possible.
The sailing trips
The sailing trips
How to participate ? Every child and young adult living in Switzerland, aged 8 to 21, who has completed their cancer treatment (even a long time ago) deserves a place on a sailing trip. The next sailing trip will take place on Lake Geneva from 3 to 7 July 2023 and from 15 to 19 July 2023. Registration for the Leman hope 2023 cruises
Want to know more? Please have a look at our Roadbook from last year!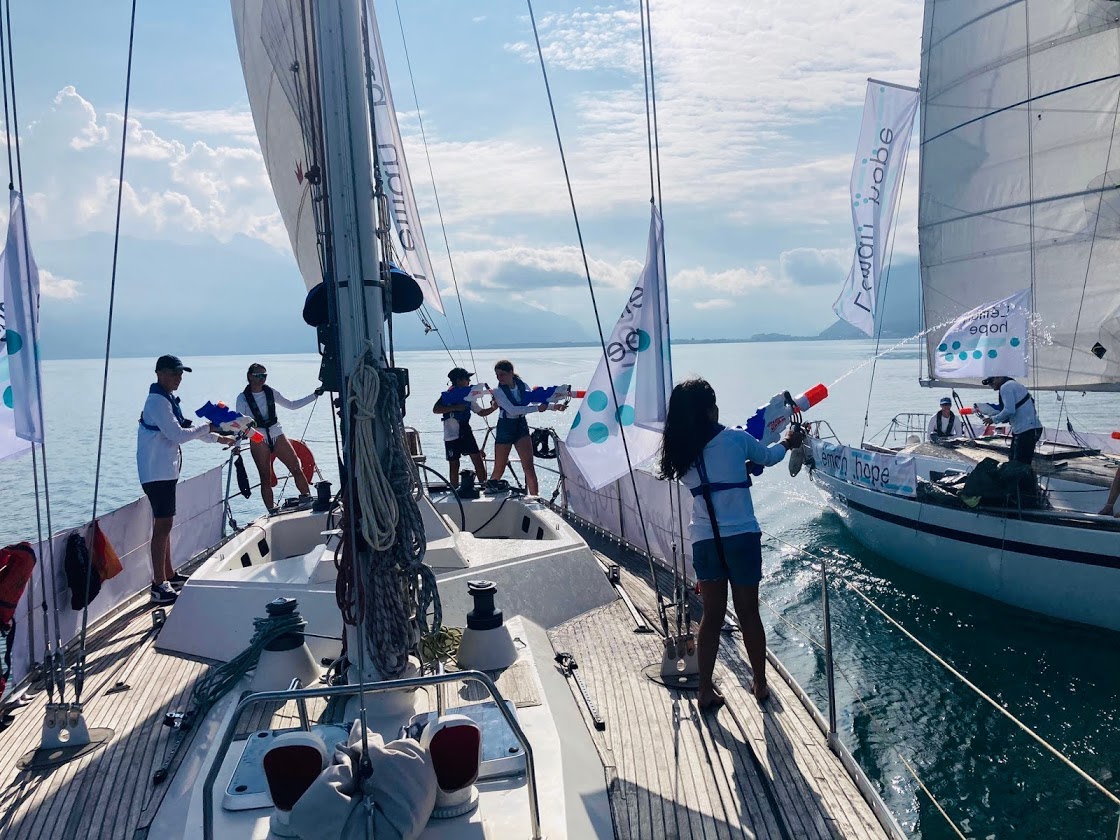 The format
In groups of four, the children spend 5 days and 4 nights on Lake Geneva onboard a sailing boat which is between 8 m and 10 m long. They experience sailing and taking part in the sailing actions, discovering the beauty of the lake, swimming, playing, cooking, washing up dishes and more. The boats stop in a different port every night allowing children to discover new places around the lake and to share an unforgettable adventure.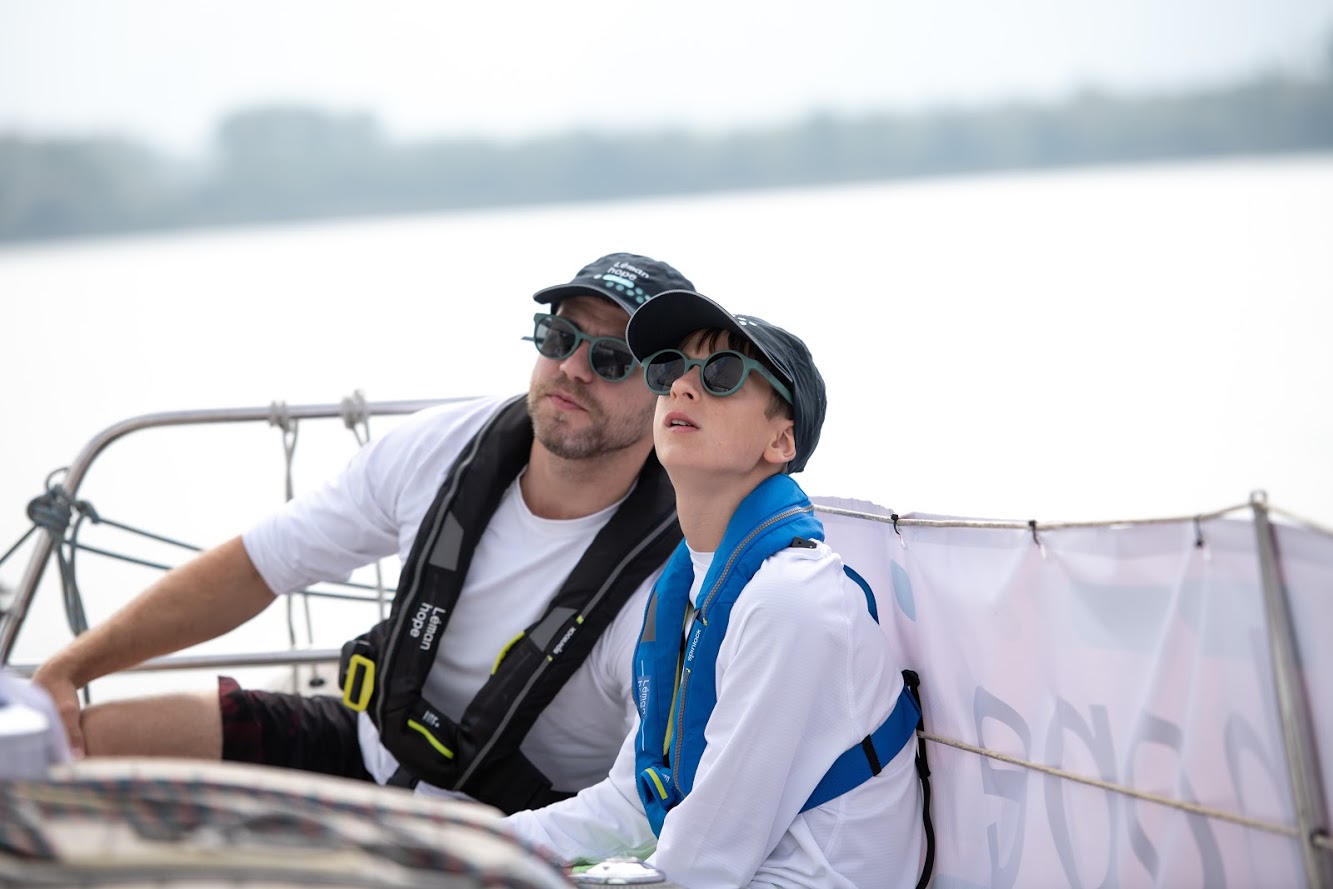 The leaders
On board each boat, the 4 children are accompanied by a professional skipper and an instructor from ARFEC, (the French-speaking Association of Families of Children with Cancer in Switzerland). A pediatric oncologist from the CHUV and a nurse are on stand-by throughout the cruise. A team of volunteers from the Chiki Foundation is also onshore, providing all the logistics and permanent monitoring.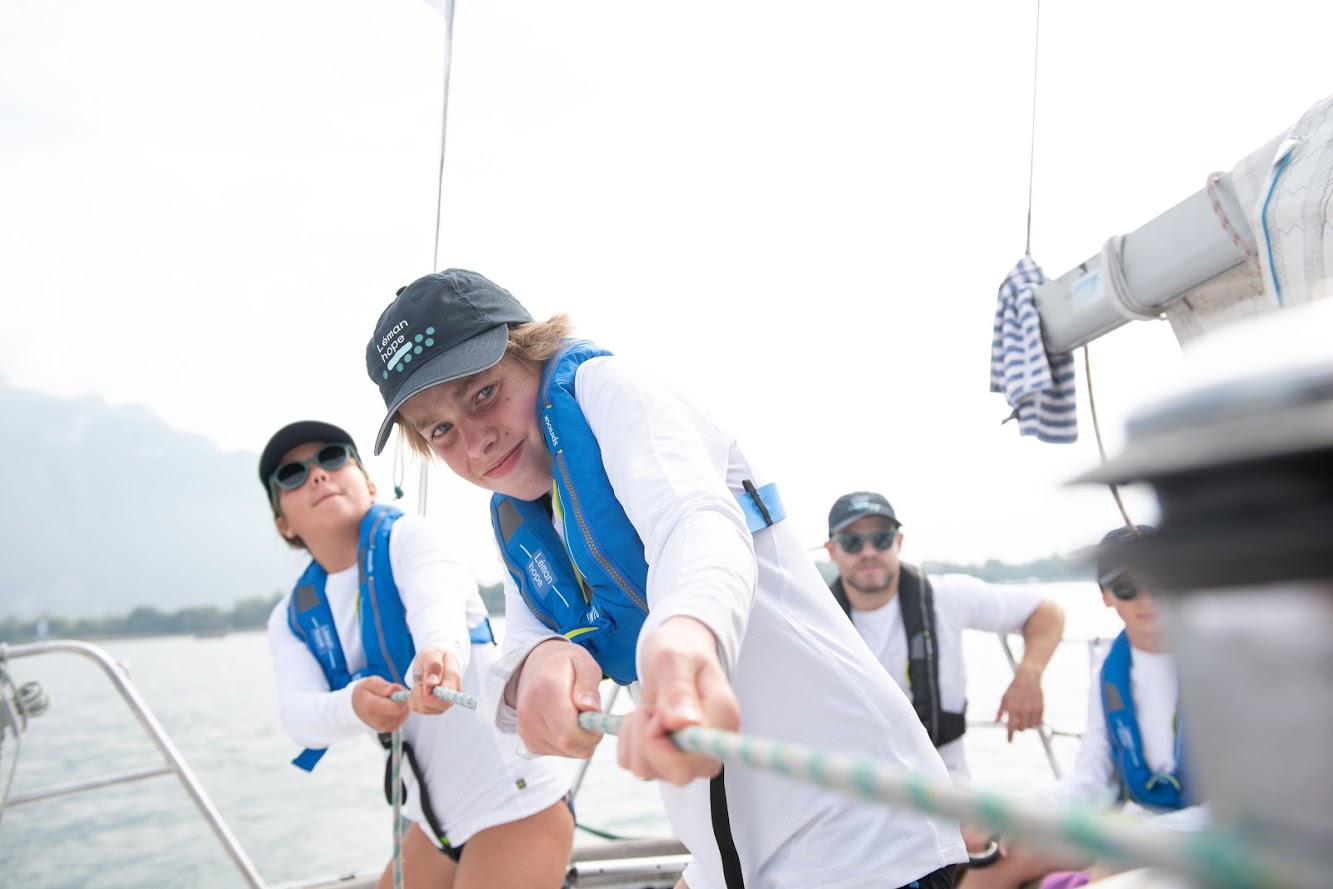 Sailing
Throughout the trip, children are introduced to the art of sailing while cruising through Lake Geneva. This experience allows them to discover a new world in which they are immediately empowered. Under the guidance of a professional skipper, the children help preparing the boat, putting up and down the sails, steering the boat, recognising the winds, giving advices on directions and many other tasks. All of which contribute to building self-confidence with a taste of freedom.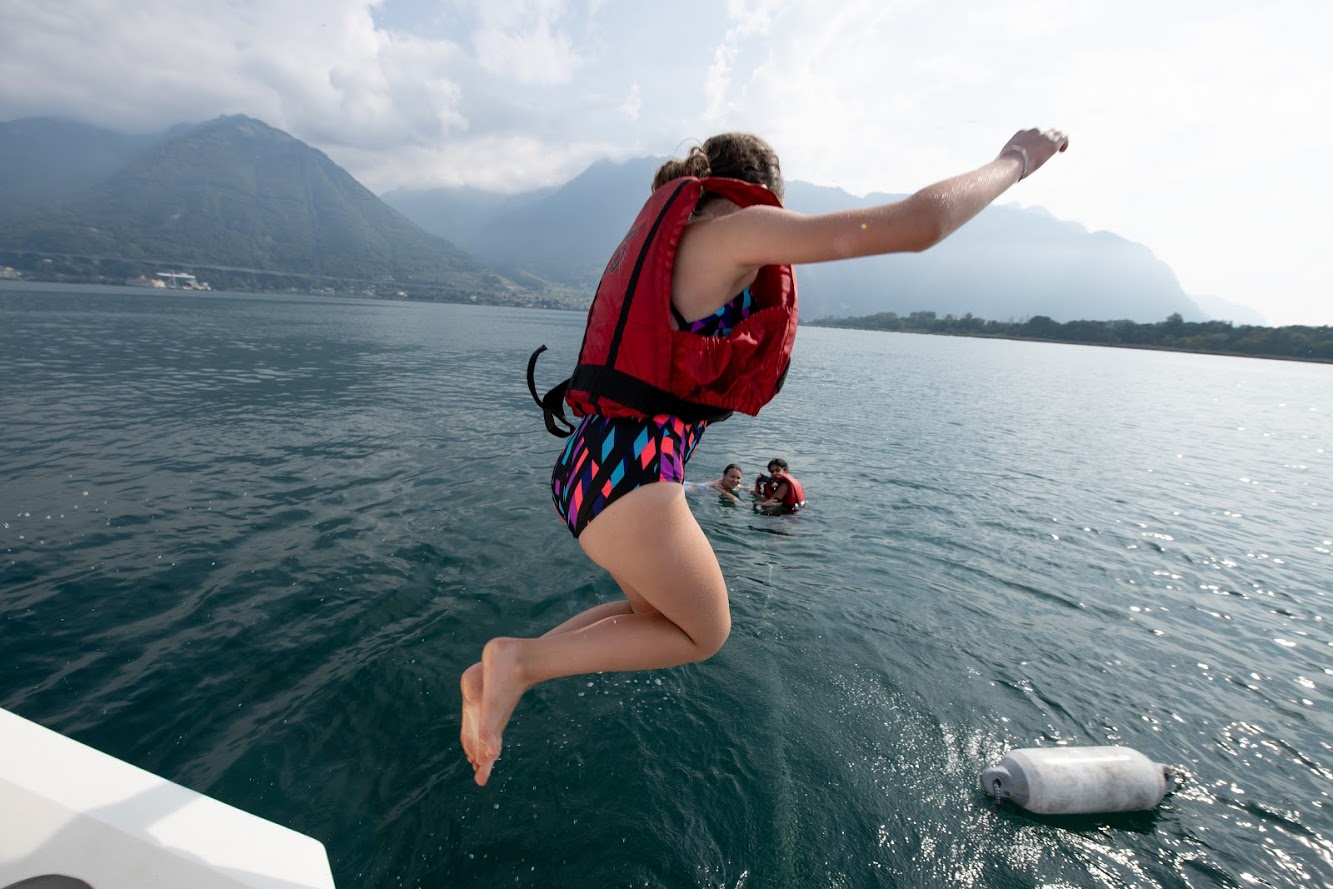 Swimming
Sailing on Lake Geneva is above all, the opportunity to swim and play in the water in many different areas. Letting yourself be hauled by the boat at the end of a rope, water-guns battles between boats, are all water games that children love. Great moments of relaxation and laughter in a safe and reassuring environment.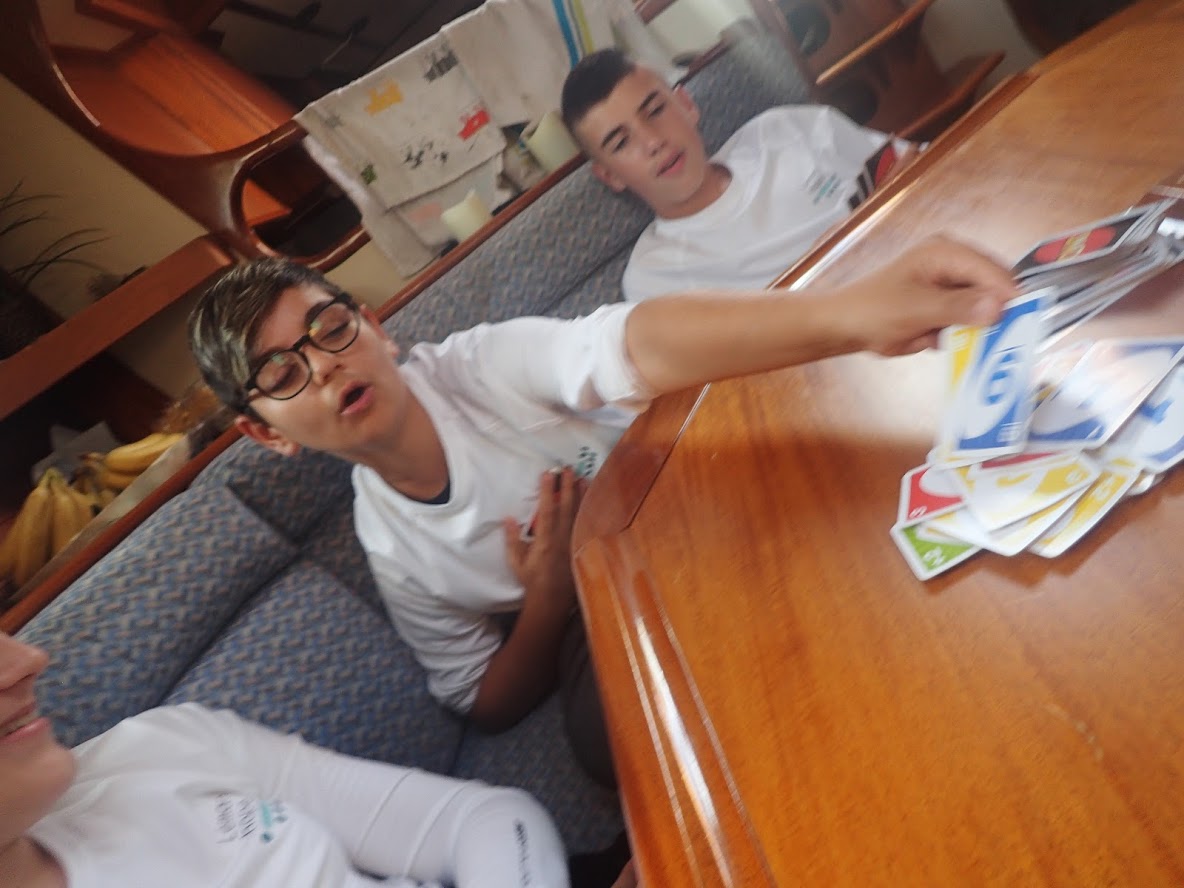 Games
In addition to sailing and swimming, Uno games and other board games also colour the programme of the Léman hope trips. The young sailors share great moments of complicity gathered around a table to rediscover the serenity of a joyful childhood far from the hardships they have previously gone through.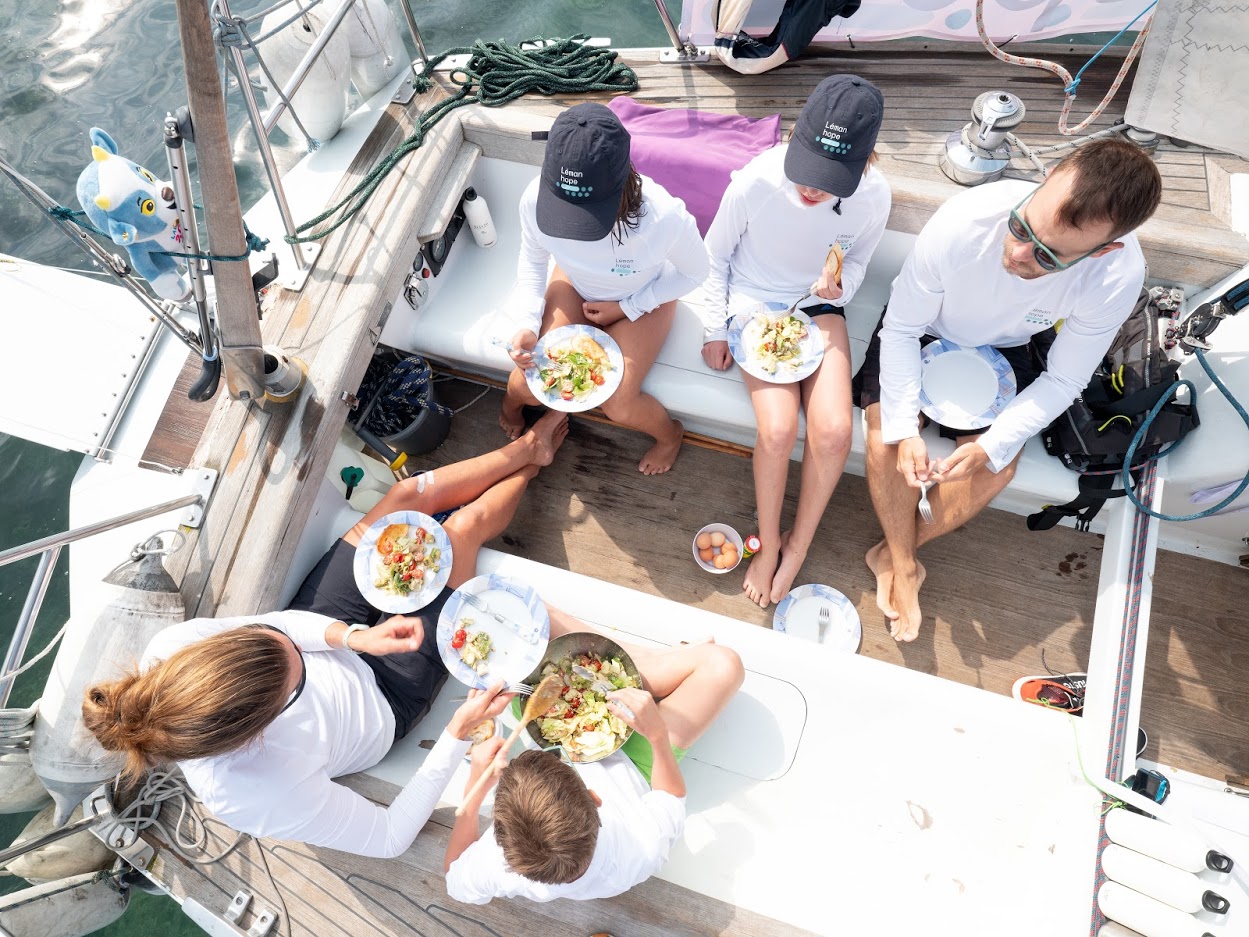 Life onboard
During the Léman hope trip, the children fully participate in the life on the sailboat. They contribute to the daily tasks on board and are involved in the preparation of meals. This is an opportunity to discover community life in a small group where their voice counts and where they have the space to express themselves while listening to each other.
The stages
Every day, Léman hope takes children to several ports on Lake Geneva. Whether in the mysterious atmosphere of the "Vieux Rhone", on the outskirts of Chillon Castle or eating an ice-cream under the statue of Freddie Mercury in Montreux's lake sides, the little sailors have the opportunity to visit several places that make up the beauty of the Lake Geneva region.
Léman hope is entirely dependent on private and corporate donations and the number of children taken on our sailing trips is directly linked to the funds collected.
There are multiple ways you can help:
donate
share specific skills through volunteering
provide a sailing boat for 4 days
introduce Léman hope to people who could help
suggest Léman hope as your charity cause for your next fundraising event or company's events
"These experiences will most certainly be the key to the evolution of their lives. They are seeds that will flourish one day, I know" – a parent.
Help us make the difference to the children's confidence in life.
Your Donation is Tax Deductible
Chiki Foundation is a recognised public-interest organisation hence your donation will be tax deductible.
The tax exemption number is CHE- 181.640.557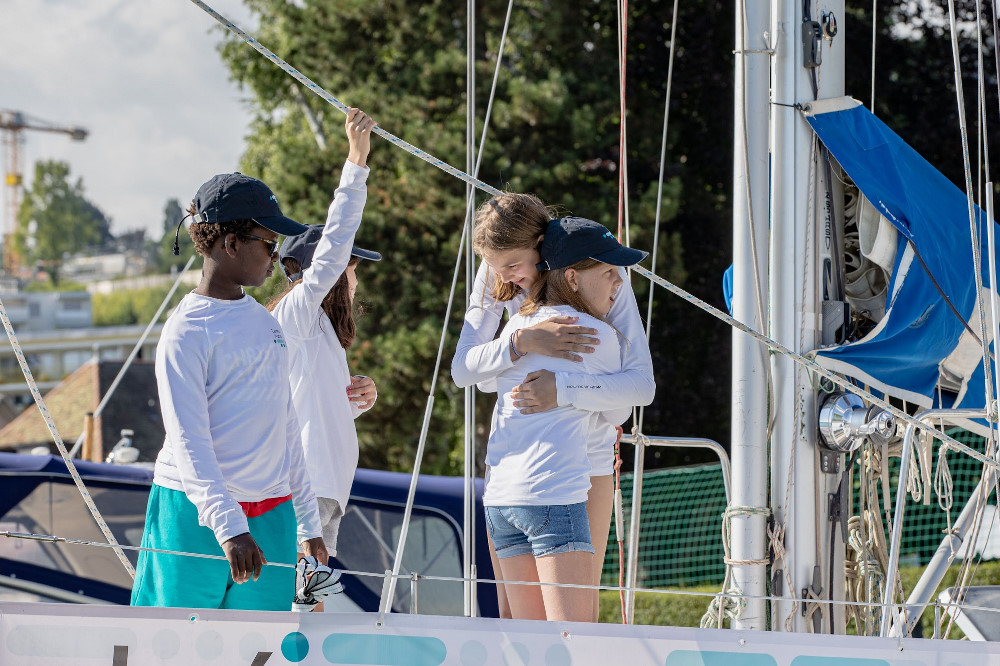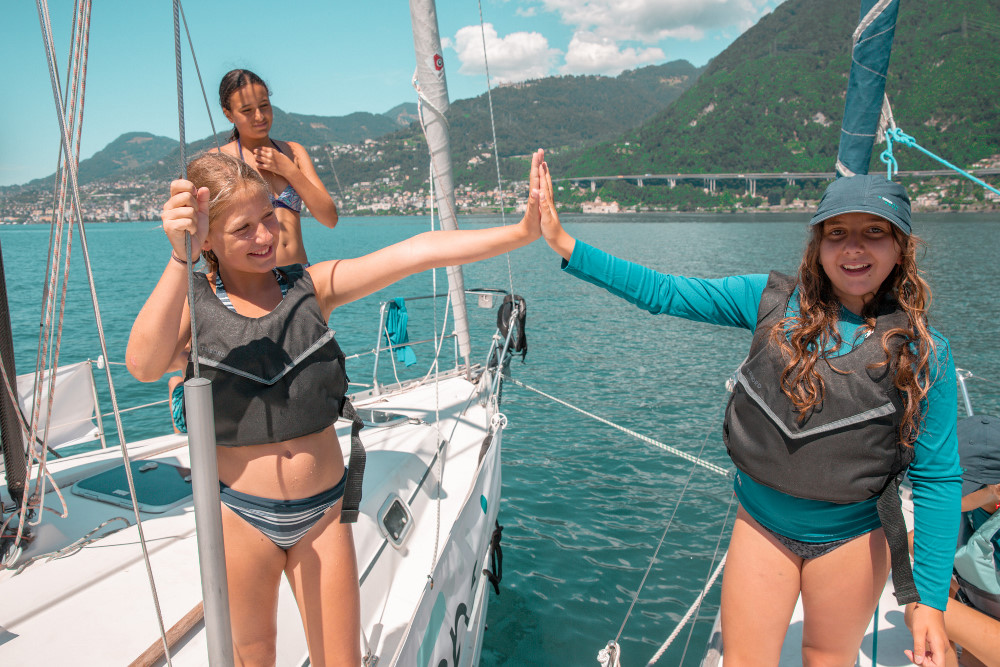 Do you want to give meaning to your next challenge? Go beyond the call of duty for Léman hope and support the adventure that will change the lives of young people in remission from cancer by creating your GivenGain fundraiser!
Next week, 30 companies are planning to take it in turns to swim a unique crossing between Chillon and Geneva, with the aim of raising funds for the Léman hope cruises. For the 4th edition of the Swim4hope event, the swimmers of hope will form 65 teams and will meet from Wednesday 30 August 2023 to Saturday 2 September 2023 on board the Léman hope sailing boats, to take up this sporting challenge full of sharing!
read more