The beautiful third edition of the Léman hope sailing trips ended on Wednesday 21 July with smiles and happy faces, but above all with parents proud of the experience their children had, often for the first time outside the family framework. 11 boats, 48 survivors, 1 Valaisan dog, games, swimming, sun, nights under the stars… Words cannot sum up the rich and intense experience of these young people in recovery from cancer during these two Leman hope trips.
The highlight was the fact that the Léman hope family welcomed 15 young Swiss-Germans, spread over 6 boats. This was an opportunity for them to discover the joys of Lake Geneva for the very first time. After often several hours' drive from their homes, a new language, a new canton, a new lake and new experiences were waiting for them! The French and German-speaking trainees were able to create a bond of sharing through games and laughter. The presence of young German speakers was a great first and a great success: "We all want to come back!". Professor and Doctor Jochen Rössler, Head of the Department of Paediatric Oncology and Haematology at the University Hospital of Bern, also honoured us with his presence at the arrival of the trip. He told us how surprised he was to find three young people, whom he knew and had treated a few months/years before, so different, so open and so happy: "It is incredible to see these young people full of life. I only knew them in hospital, in bed and in chemotherapy, some with complications. Now they have regained their strength and are at the heart of their own lives. They can express themselves independently and are very enthusiastic. They come back from this trip with a very positive feeling.
As for the weather, our apprentice sailors made the most of the intense heat. Swimming, stand-up paddling, buoys and visits to mysterious islands were a delight for young and old alike. However, it was the towed paddle that won the prize for the best activities! "The trip helped me to understand that I have the right to have fun and to trust myself," says 17-year-old Brodie.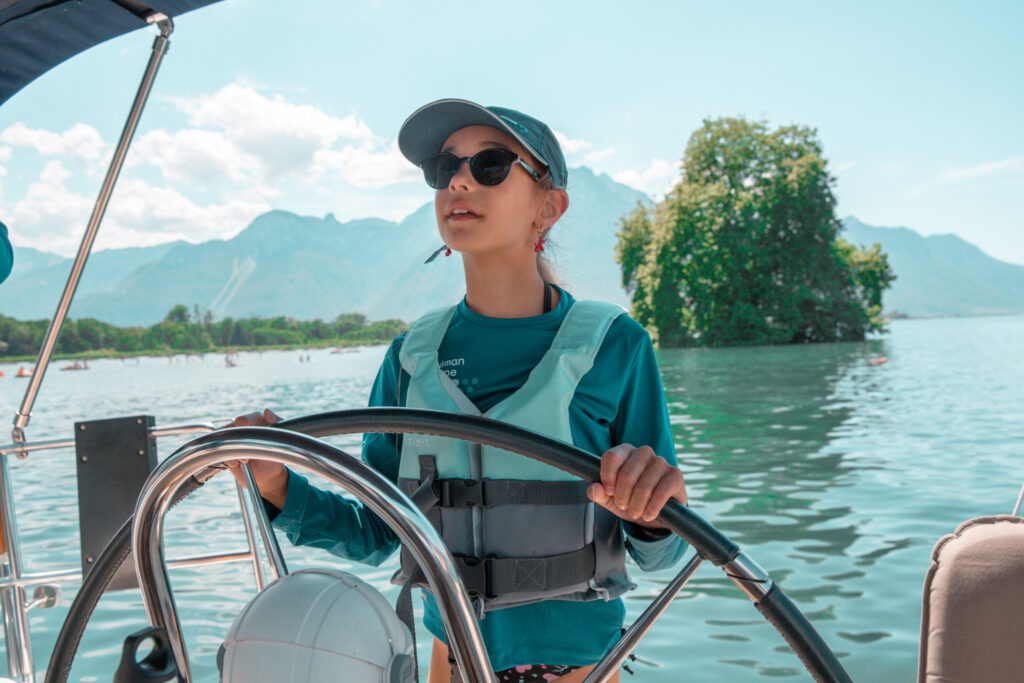 During the second trip, the skippers decided to change course to find the wind: direction the Grand-Lac and the ports of Rolle and Crans-près-Céligny. Léman hope is above all an initiation to sailing. This experience allows young people to discover a new world in which they are immediately given responsibility. Under the guidance of a professional skipper and from the very first day, they hoist the sails, are at the helm and carry out numerous tasks to sail on the lake: building self-confidence with a taste of freedom. "My best moment was when we were sailing and the boat was tilting", explains a young sailor who, after the trips, would like to become a skipper and prepare for his boat licence.
On land, the apprehension and excitement of parents leaving their child for the first time is felt. They often fear that their child will not make friends or get along with the other survivors. Cancer is not only a challenge on the body, it is also a painful psychological journey that often complicates social interactions. One mother shared with us on arrival: "I was anxious to let her go. Tonight I see for the first time on her face the smile she had never found since her illness". A successful bet for Léman hope!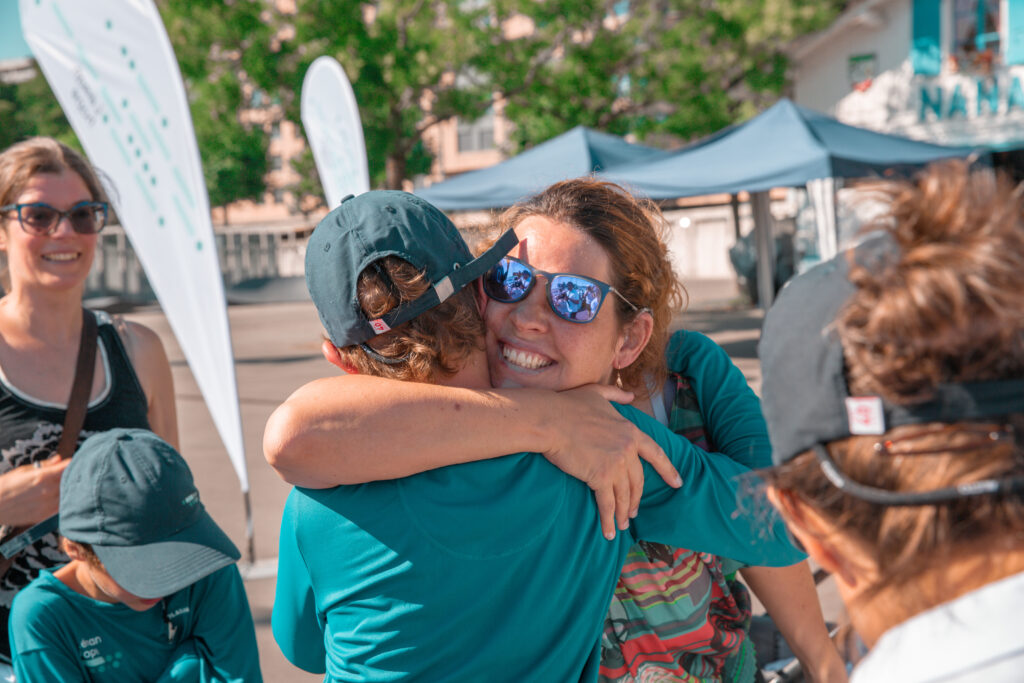 The Leman Hope trips are an experience that delivers long-term benefits. The young people gain confidence through memorable moments, each at their own pace and according to their own experience. This is why we want to offer this adventure to all young Swiss cancer survivors every year until they turn 21. In 2022, out of 47 participants, 15 were experiencing the adventure for the second or third time. Esteban Garcia, the project's instigator, also recalls the importance of surpassing oneself: "Through sailing, young people regain their self-confidence and can share their experience with others who have gone through the same painful experience of cancer.
The 2022 trips may have come to an end, but the Leman Hope adventure has only just begun for the young survivors. "The trip helped me because we were able to talk about cancer with people who have also had cancer, it felt good," says 11-year-old Louana. A self-confidence boost, open-mindedness, sharing and new friendships sum up the unique experience of our apprentice sailors. See you next year for new adventures!